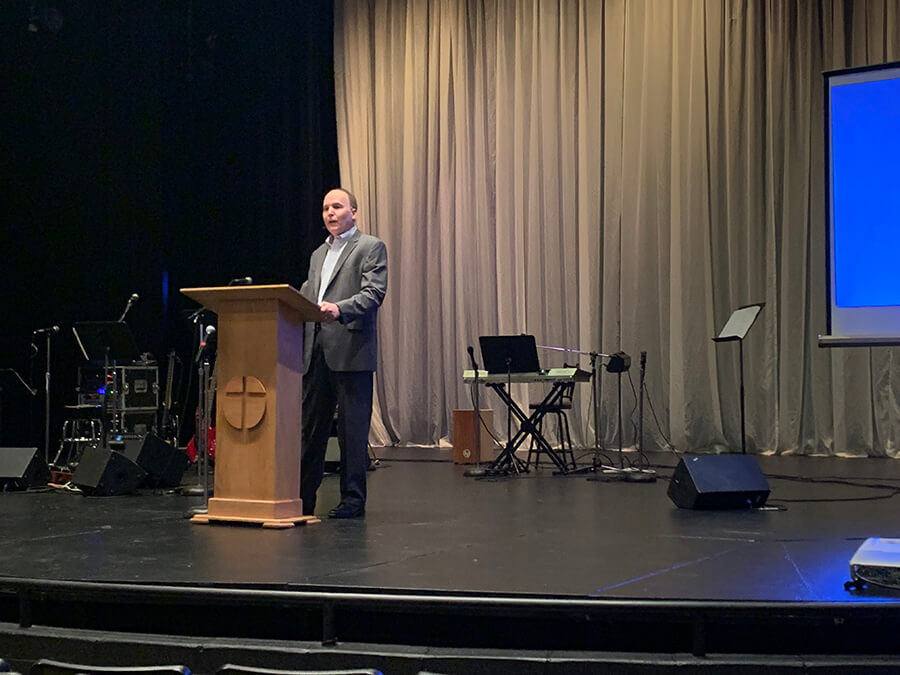 An anointed teacher of the Word of God, Tim Roames has been the pastor of Good News Christian Center since 1991, and assistant pastor for eight years prior to that.
Pastor Tim and his lovely wife, Leeann, were married in 1973 and now have three beautiful daughters, an awesome son, and 9 grandchildren.
In 1979, at the age of 25, Pastor Tim suffered a devastating stroke. The doctors' prognoses were: first, death within 24 hours; then, life with quadriplegia. But God's mighty power healed him and he answered the call into the ministry.
The late Dr. Lester Sumrall, Pastor Tim's spiritual father and pastor, ordained him in South Bend, Indiana in June of 1993.
Today, Pastor Tim is moving in an even stronger anointing as the Holy Spirit is using him more than ever to bless God's people, both here and abroad. He has been privileged to minister in Africa, China, the Dominican Republic, Israel and Mexico.
Contact us and we will happily respond